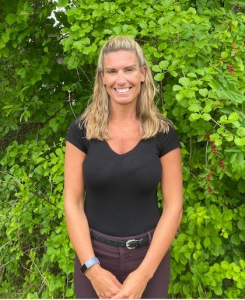 Tracey grew up on the beautiful Isle au Haut in Maine's Penobscot Harbor. She has worked in nearly every role in the pharmacy environment, except for pharmacist. She has been in the long-term care pharmacy setting for 24 years where she has worked alongside our president, Courtney Oland. Tracey celebrated her 13th work anniversary at Guardian Pharmacy of Maine on July 9!
After working in several roles, such as controls, data entry and IV/Compounding within the pharmacy, the role closest to her heart is account management, which gives her the opportunity to be client-facing with customers. She loves meeting new people, building relationships and helping to resolve any issues in any way that she can. She has been known to roll up her sleeves to fix a med-cart or two.
Tracey enjoys reading, yoga, traveling and soon-to-be kayaking. Her favorite things are her beautiful family, cuddly cats and beloved Isle au Haut. Tracey is looking forward to traveling once we beat COVID-19!