Community Room Art Exhibit
From Mountains to Coast
Featuring Paintings by Local Artist Eric Glass
Exhibit:
Now–28
Meet the Artist Wine & Cheese Social:
Wednesday, April 24, 3:00 p.m.
Mid Coast Senior Health Community Room
58 Baribeau Drive, Brunswick, Maine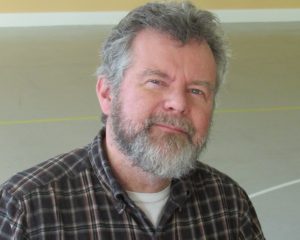 Guardian Pharmacy of Maine is excited to celebrate Delivery Team member and local artist, Eric Glass. Eric is a Maine native who grew up in Freeport, where his passion for painting began at age 10. He graduated from Maine College of Art in 1980 (then Portland School of Art), with a major in painting. In addition to working with oil and watercolor, Eric's diverse experience includes sign painting, decoy painting, screen printing, woodworking, illustrating and picture frame restoration. We were fortunate to add Eric to our pharmacy team in November 2012. Over the past 7 years, Eric has delivered medications on nearly every route we cover. Some of his artwork is a result of inspiration that occurred while he was on the road making deliveries.
Mid Coast Senior Health is exhibiting Eric's artwork in their community room now through April 28. Residents, staff and members of the public are invited to a wine and cheese meet and greet on April 24th at 3 p.m.
This event is a perfect example of the ways in which we support the communities and residents we serve. We are thrilled for Eric to showcase his art at Mid Coast Senior Health's Community Room located on the right just before the Bodwell Unit.