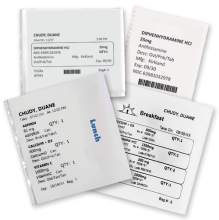 Guardian Pharmacy of Maine's Multi Dose Adherence Packaging (AdherePac™) program provides individual pouches automatically dispensed and sealed in strips for each resident, into time-and date-specific pouches. This process ensures the highest level of accuracy, safety and efficiency. With this packaging option, we can help your residents switch to a once-a-month or twice-a-month fill cycle for all their routine, oral solid prescribed medications.
Benefits to Your Facility
Medication pass time reduced
Staff will not have to request refills for routine, oral solid medications
Automatic delivery every 14 or 28 days
More time for other important tasks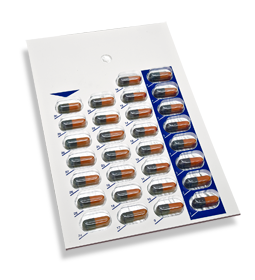 If AdherePac™ is not the right solution for your facility's needs, we can also provide you a once-a-month automatic fill cycle packaged in our traditional unit dose blister cards. Guardian Pharmacy of Maine will work with you to determine if Cycle Fill or Anniversary fill is the correct option for your facility.
Cycle Fill and Anniversary Fill Benefits
Staff will not have to request refills for routine, oral solids with Cycle Fill
Cycle Fill synchronizes all resident's routine, oral solids to be delivered every 28 days
Staff will only have to request refills for PRN, Liquids, topicals, controlled substances and medications that require lab results with Anniversary Fill
Anniversary Fill is automatically dispensed and delivered throughout the month according to original fill date
Both options allow more time for other important tasks
If you would like to learn more about our services please contact:
Amy Enos, Director of Pharmacy Operations
Amy.Enos@guardianpharmacy.net
1-866-415-1954 ext. 2240
Chrissy Cummings, Data Entry/HME Supervisor
Chrissy.Cummings@guardianpharmacy.net
1-866-415-1954 ext. 2261